Day one of fishing. The water was really rough and we spent most of the time hanging over the side of the boat!!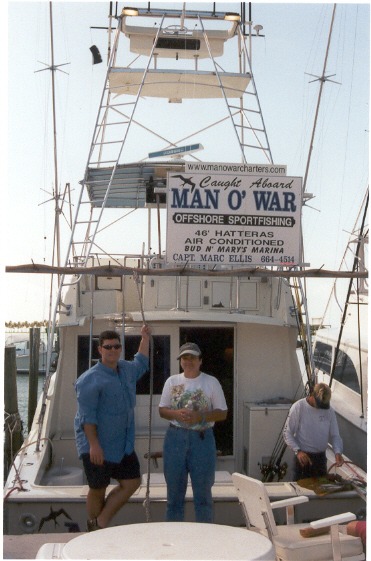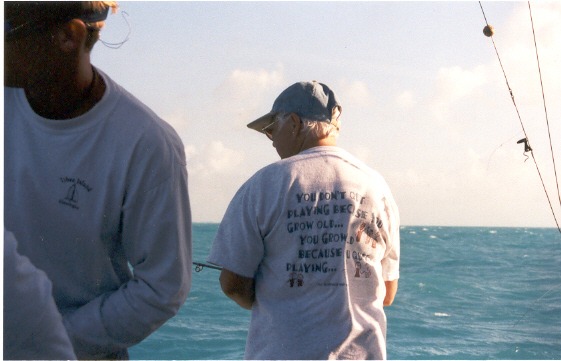 Day two of fishing on the flats off the Keys. This is a bonnet head shark. It was fun to catch!
Day three of fishing with Darren and his dad Dennis. This was by far the best day. We caught lots of fish and had a great time.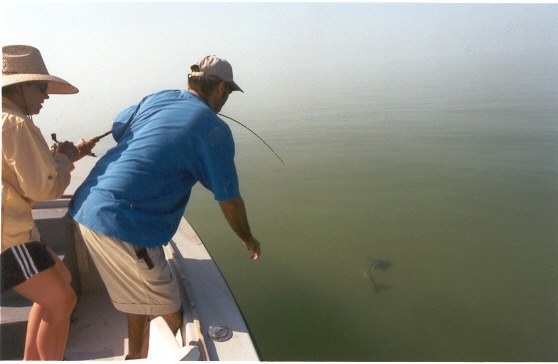 This was Darren's first Cobia but he was nice enough to let me reel it in. What a fish!!!