Mr. Buffalo welcomed us into the park.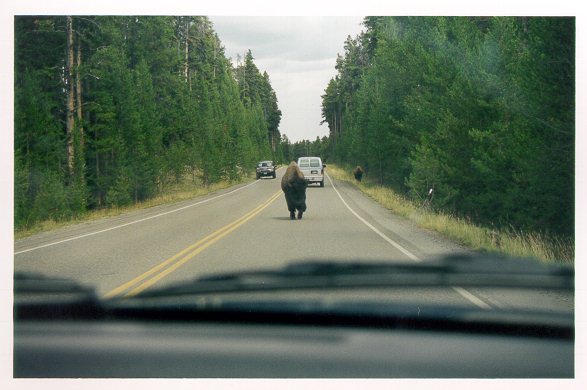 Hiking out of the backcountry after fishing at Cascade Lake.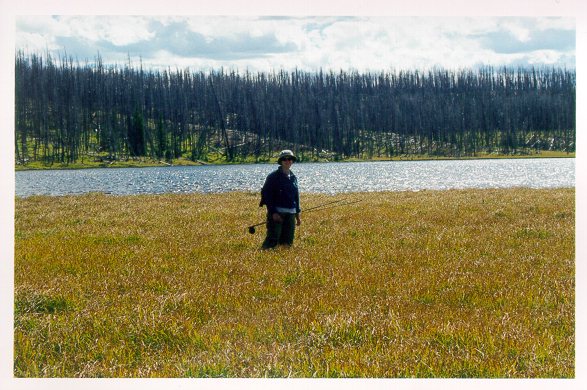 David's rainbow trout at Cascade Creek.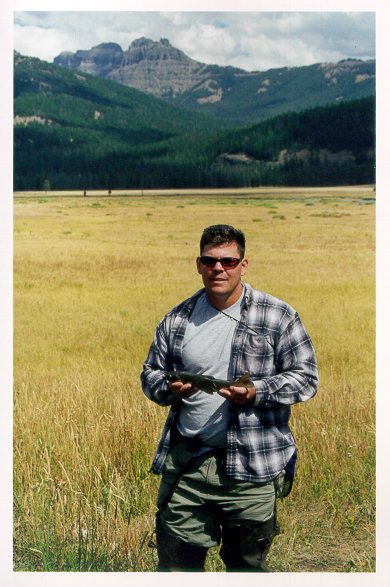 Bubbling paintpots.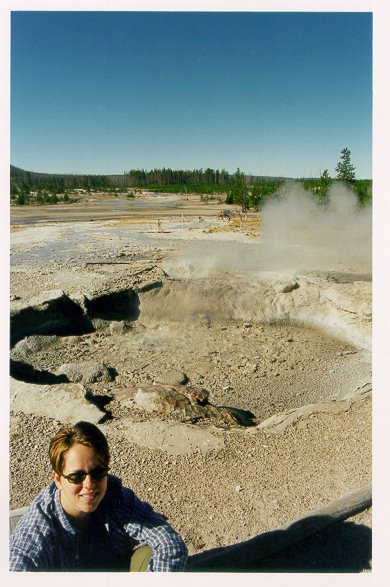 David at Yellowstone Falls.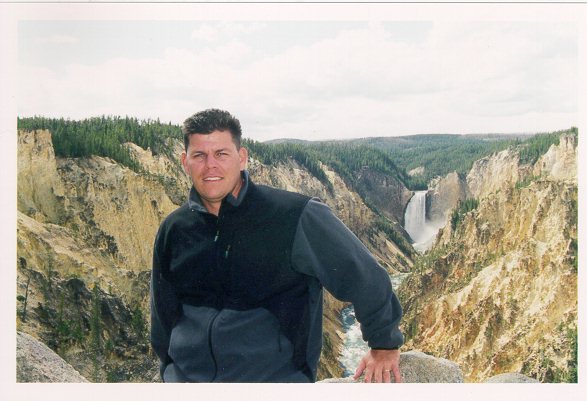 Hiking into the backcountry for fishing on Straight Creek.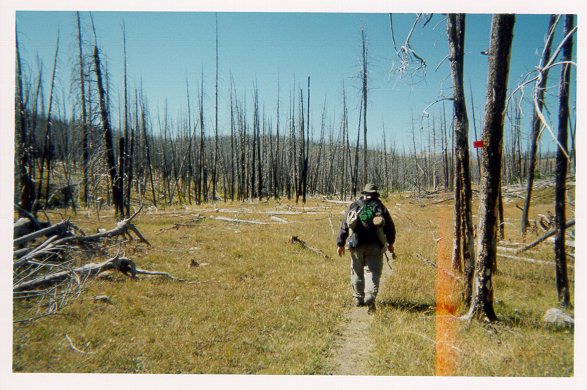 Mama and baby Moose.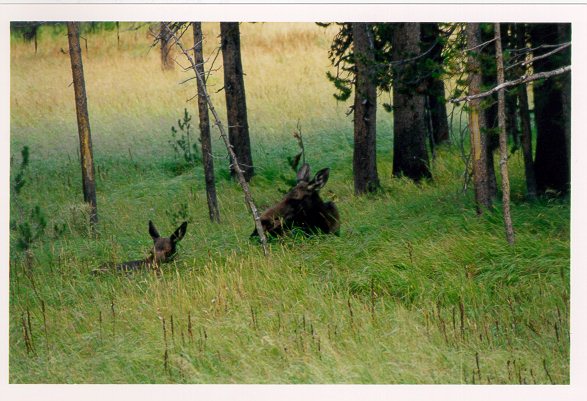 Katerina at Norris geisers.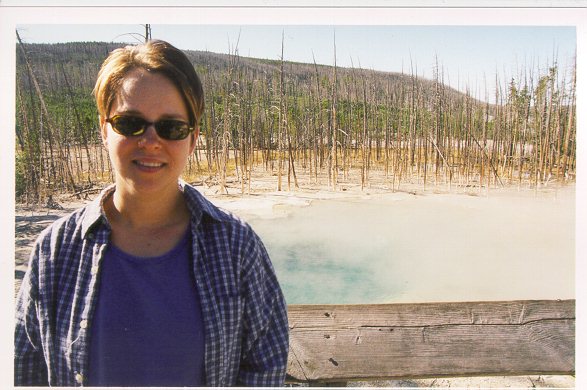 Flower on the edge of Cascade Lake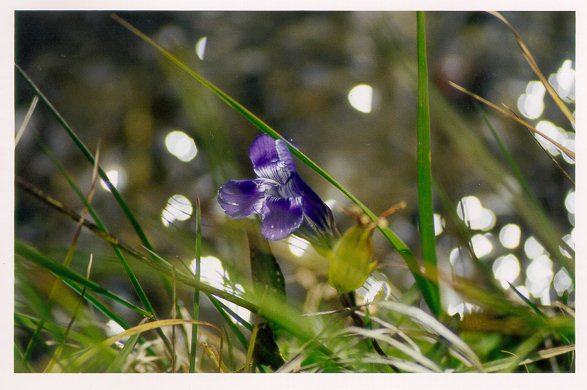 A steamy spring-fed creek.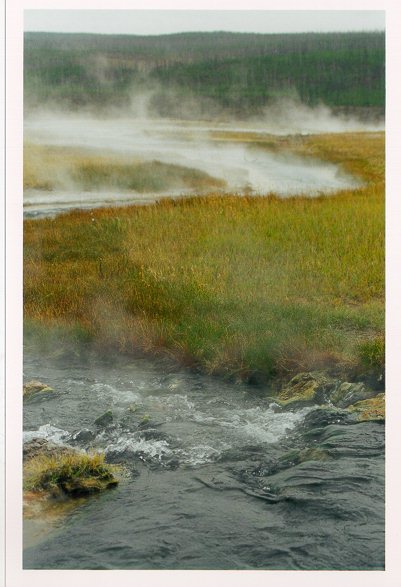 Cooking a stream-side dinner after a day of fishing at Sheepeaters Cliffs.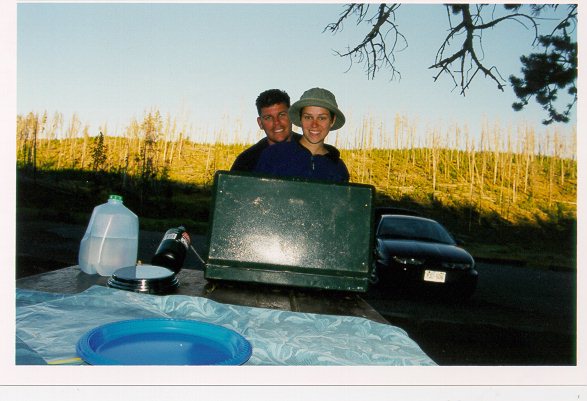 Katerina at the Old Faithful Inn (her dream house).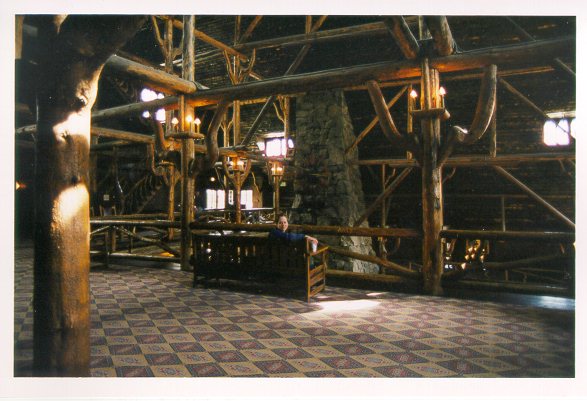 Colors at Cascade Creek (and buffalo in the background).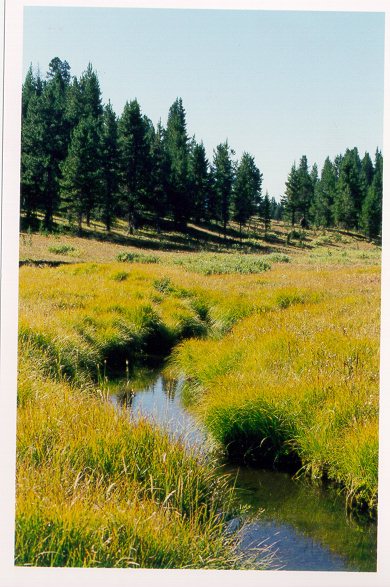 Katerina at Yellowstone Falls.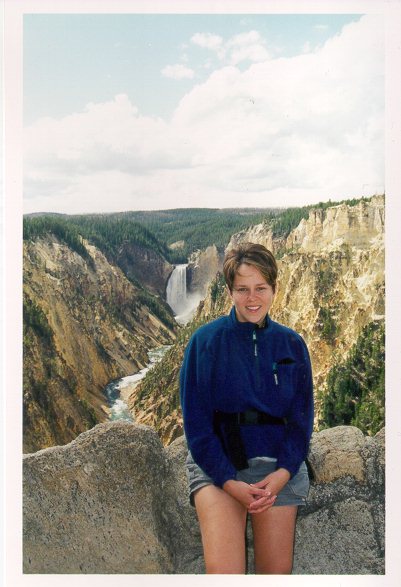 Mr. Coyote is getting away from us!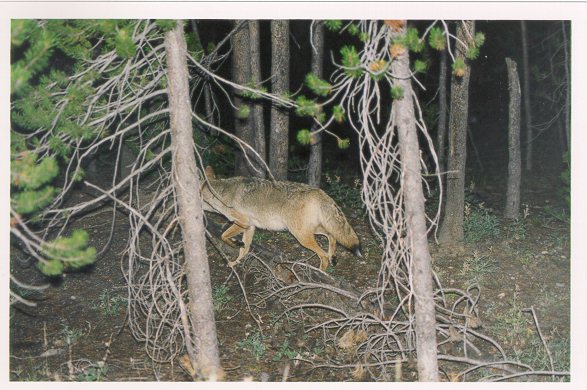 Peaceful David.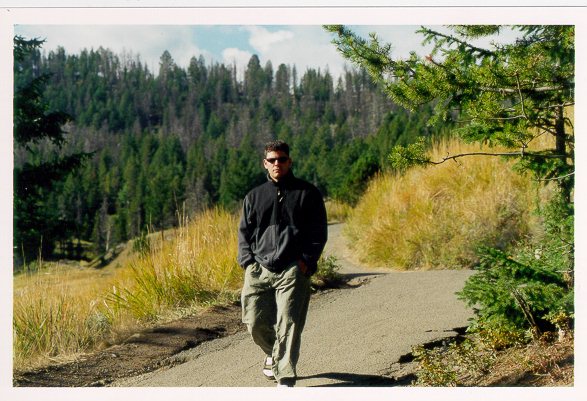 Yellowstone Falls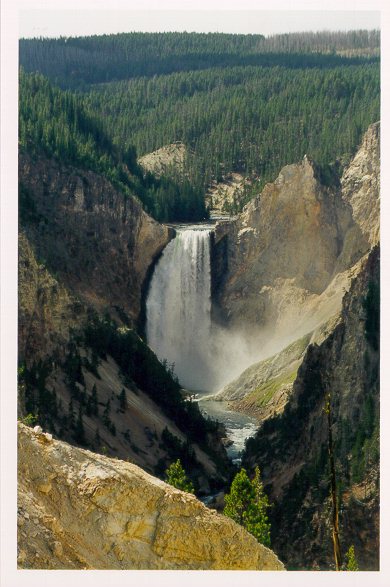 Flyfishing at Osprey Falls